How did a young woman from a rural town become an important book illustrator at the beginning of the 20th century? Join me as I chart Rachael's artistic journey and share a drawing exercise from the course she took in the 1890s. The Rokeby Distance Drawing Course is available now on the Rokeby Museum Website.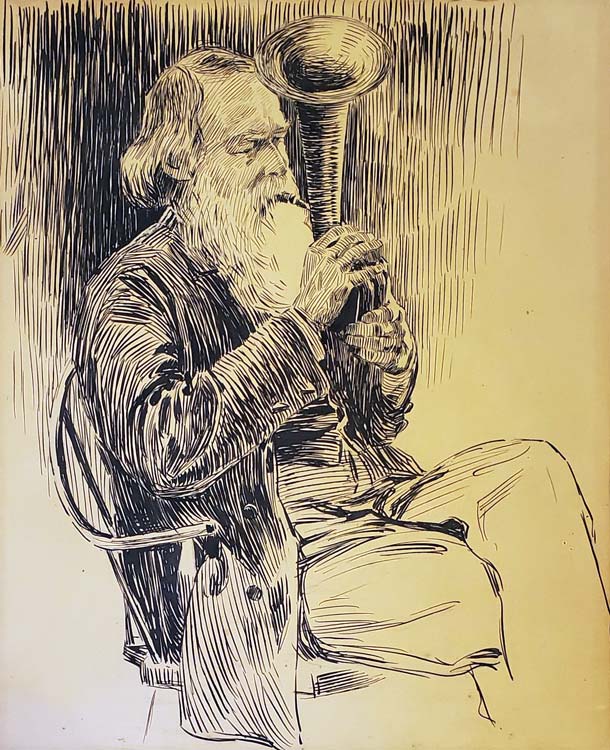 In this week's lesson I invite students to make a copy of a drawing by Rachael, a portrait of her father, Rowland. Through archival material from the museum's collection we also explore Rachael's relationship with her father- a prominent illustrator and author.
Rowland was a major influence on Rachael's professional career. An active author he would often get Rachael to illustrate his articles and books. Before the age of 18 Rachael had a dozen published illustrations thanks to this collaboration.
Understanding Rowland's role in Rachael's story, forces us to think more critically about the role of distance education in Rachael's success. Rachael studied art with an important New York illustrator through a correspondence course. Having access to this education gave Rachael the tools to pursue her career. But seeing how hands on her father (and mother) were in her education and her early career reminds us that access doesn't equal success. Rachael was able to take advantage of distance education because she had a stable and supportive home life.
By sharing Rachael's story I want to pull back the curtain on the modern conception of an artist as a genius. Generally when an artist has early success it is because there is a support system around them.
I don't think you need an author father to get your start as an illustrator. But I think it suggests that beyond education, artists need to think about finding some kind of apprenticeship to learn the business side of their trade.
Click here to read the full lesson!