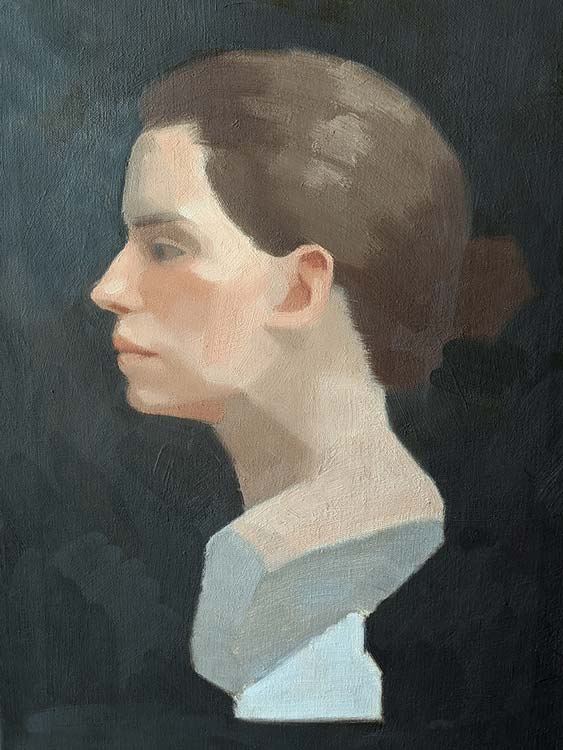 This painting is called #neutral. The aim was to address a conceptual limitation in the series of Selfie paintings I have been making.
Context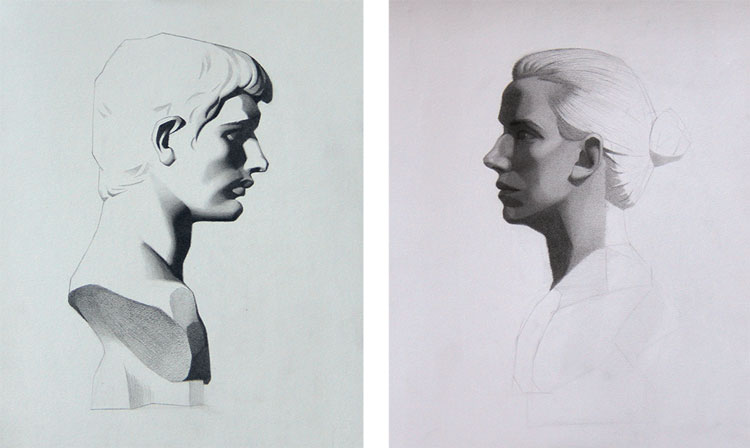 In this painting I portray myself like a marble sculpture. So much of the tradition of realist art references Roman and Greek sculpture. This kind of sculpture is what we call ideal art. It presents an essential idea of the human form. It's not meant to represent a specific person but an idea of the average person. When artists want to express a universal message they will use this kind of "generalized" figure to say this is everyone's story. For a long time these generalised figures have been presented as white. In both fine art and pop culture we've treated white culture as neutral or most relatable.
There is a lot of great art right now that is challenging this idea. I think of Kent Monkman or Kehinde Wiley who make ideal art not only with different bodies but also with a different intended audience.
Acknowledging bias
With my own Selfie series, I'm asking my viewers to look beyond the subject (me) and think about the history and process of image making. I'm asking them not to think about me as an individual. In this way I'm treating myself as a neutral subject. .
To paint this I used both a neutral and a red paint. By expressing the color of my skin, I want to acknowledge that there is no such thing as a neutral figure. We all have an identity and that informs our understanding of the world. It's scary to admit our own shortsightedness. But I think in our divisive culture, it's the only way forward.