I'm in the middle of an intense period for application writing and I've been thinking a lot about all of the invisible labour that goes into an arts career. Being an artist is a lot like being an entrepreneur. Not only do you make the work, you also have to get it out to a public.
The later half can take up a lot of time. If you look at the careers of so many great artists they all had support from a collaborator (usually their wife).
My collaborator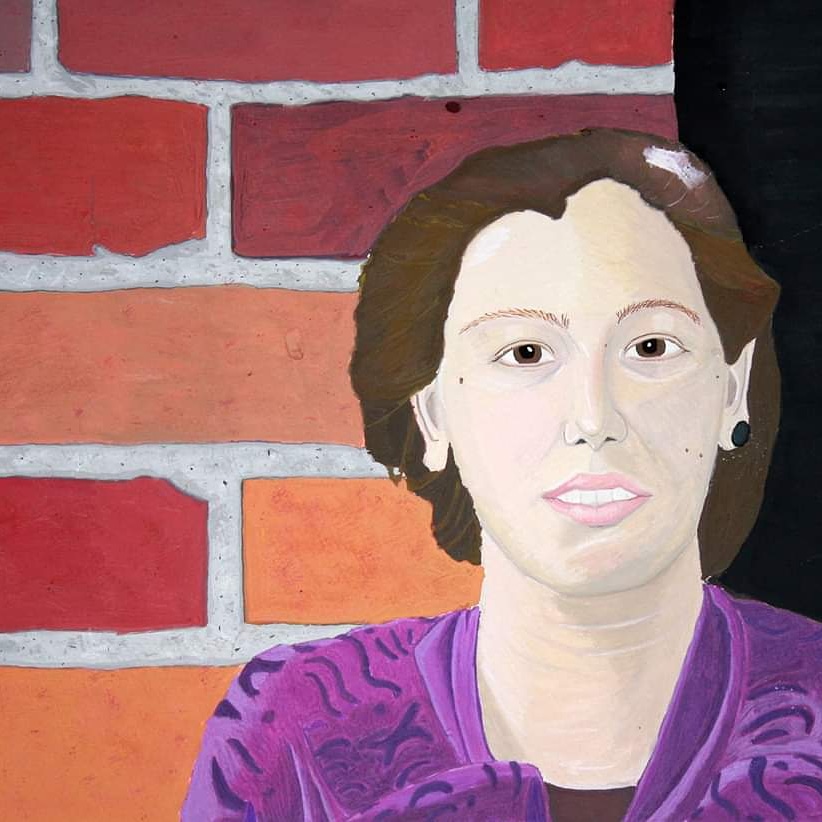 In my own practice I'm equally indebted to a handful of people who have quietly offered their expertise and helped me in so many ways over the years. I wanted to pay homage to a key collaborator, my sister, Lou Laurence. The image is a painting I did of her years ago. It's based on a photo from a rainy summer month we sat on our front porch conspiring to become creators.
For half a decade she has acted as my editor and chief collaborator. Not only has she helped me correct countless applications and artist statements, she has been the person I go to when I need feedback on a new idea. A musician and a total brain, she has helped me refine and articulate my work and my artistic vision. To have this kind of collaboration has been central to my development as an artist.
Value of Collaboration
Because of the familial nature of these partnerships this work gets overlooked. It doesn't show up on our tax statement and so it doesn't exist. It's a problem because it means we have a false understanding of what it means to make creative work.
Making visible my own community aims to challenge the stereotype of the independent artistic that gets discovered thanks to some divine force. It's a reminder that we all depend on collaboration and community.