Post-Monumental
Post-Monumental explores themes of peace and conflict through the shared histories evoked by monuments. The project is made up of three parts: a series of postcards, a mail art performance and a gallery installation presented at the BBAM! Gallery (December 2022).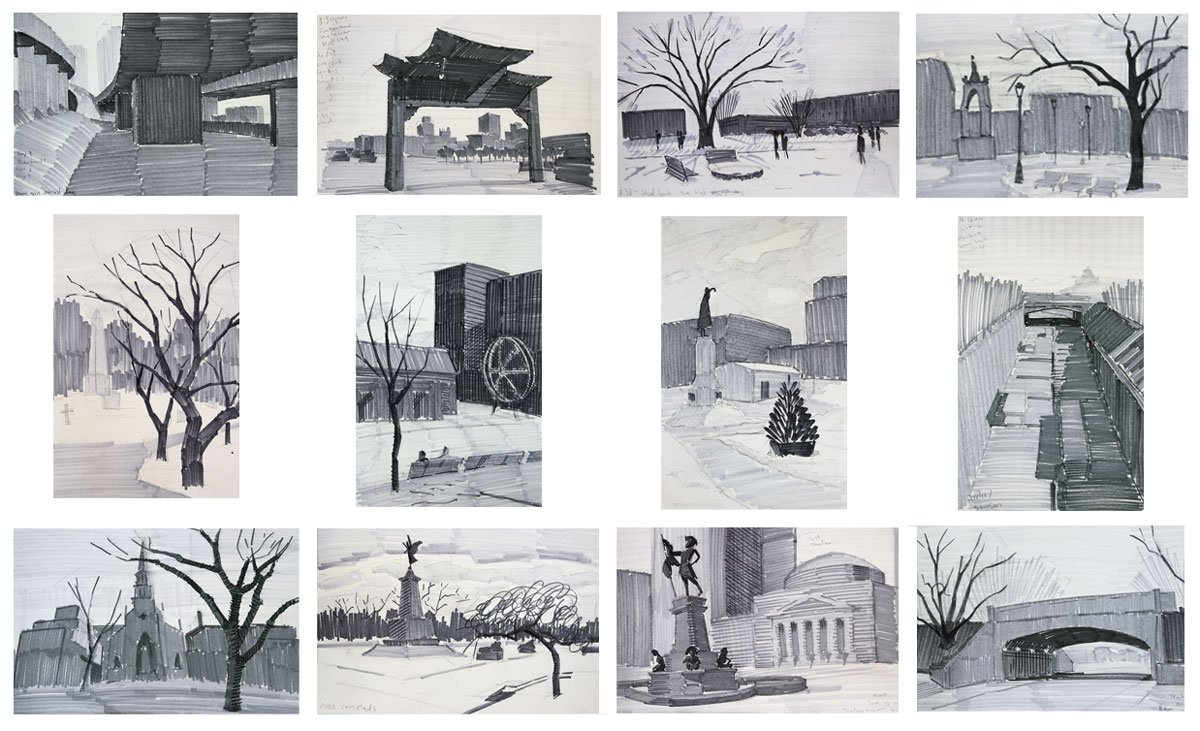 The Rokeby Distance Drawing Course
As Artist and Residence at the Rokeby Museum, I developed a new series of work that explores, activates, and shares the letters from a 19th century drawing course and the artistic journey of its student – a young woman who went on to become a pioneering female illustrator.
Selfie
Selfie is a series of drawings and paintings created between 2018 and 2020. The series bridges the historic practice of portrait art with contemporary selfie culture.