As part of my art exhibition Post-Monument, I will be giving two artist talks this month!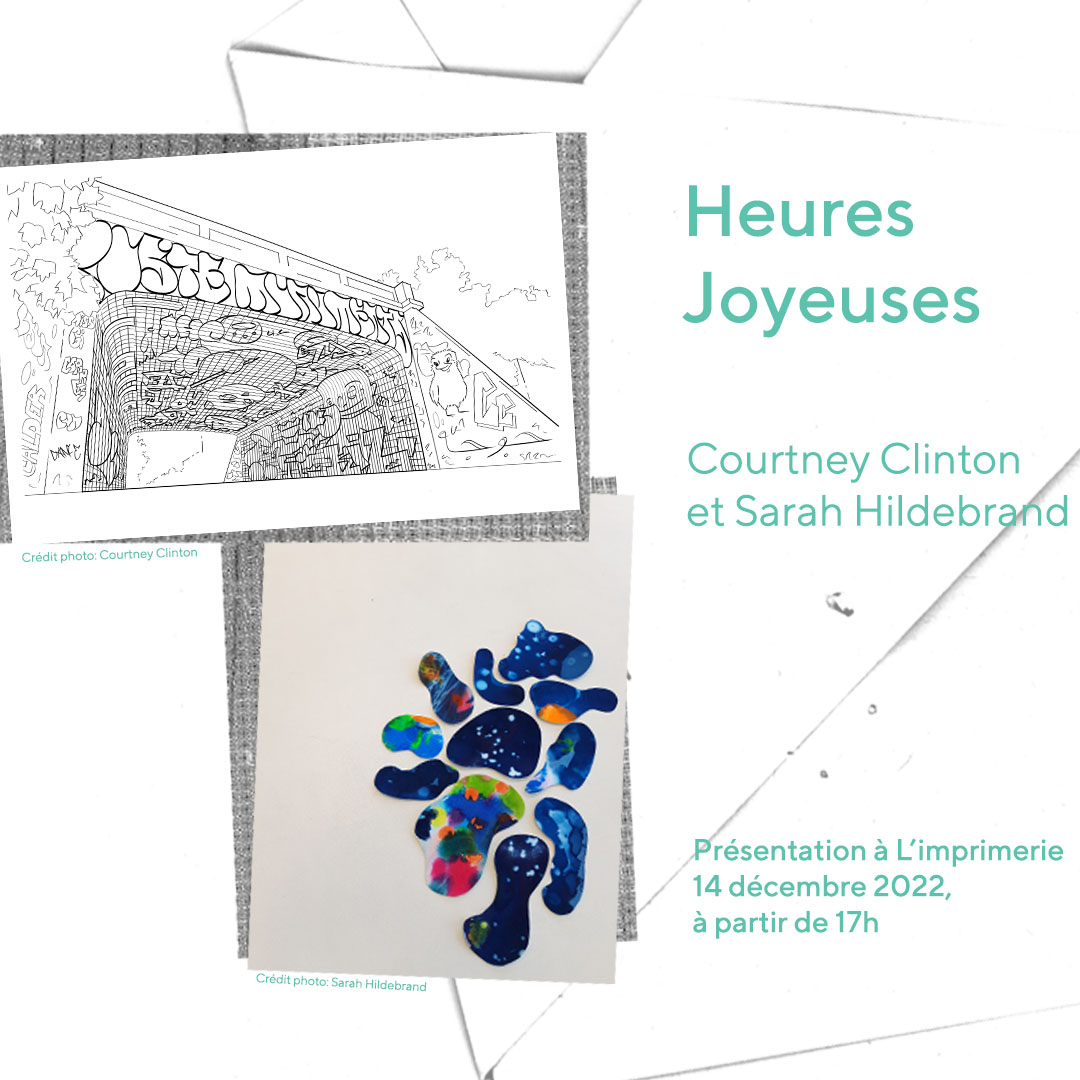 Imprimerie Centre D'artistes
Join me for an artist talk Imprimerie Centre d'Artistes as part of their Heures Joyeuse series on December 14th at 5PM (en français)!

Together with Marven Clerveau we will discuss the show Post-Monumental, a mail art project. We will be sharing stories from our visits to the 12 monuments illustrated on the postcards and the creative responses these visits inspired.
Thanks to a grant from the Canada Arts Council I spent 6 months visiting and sketching different monuments and sites around the city as research for the project. These visits helped me understand the monuments not just as markers of history but as shared spaces that define our present culture.
As part of his creative research Clerveau visited and photographed the different monuments. He used these images of the monuments and their surroundings to create a series of collage responses that go beyond the physical landscape and give each monument an emotional state.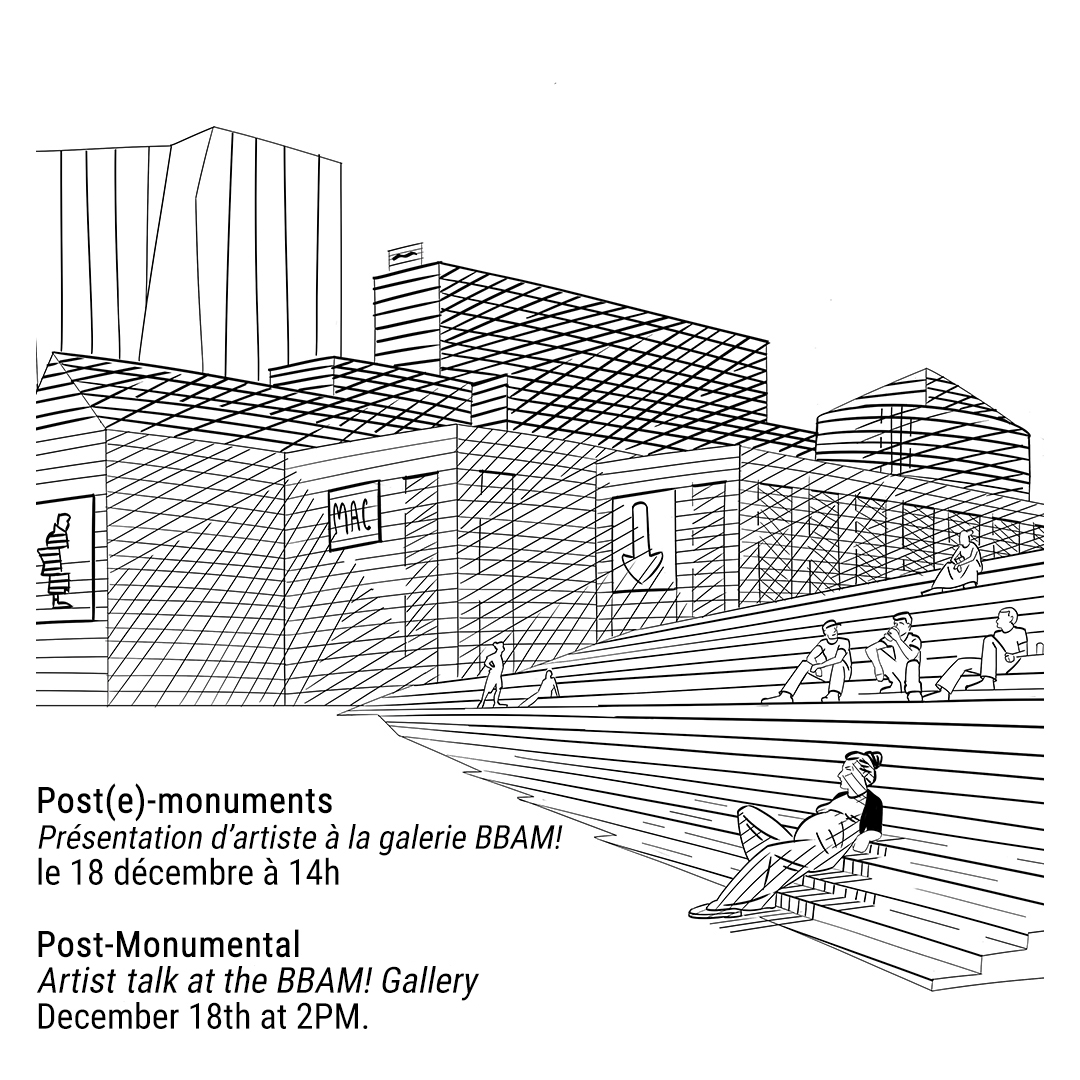 BBAM! Gallery
On Sunday December 18th at 2pm, I will be joined by six of the twenty-four artists at the BBAM! Gallery to discuss our favorite postcards and the project.
Talk will be moderated by the journalist Justine Smith !
Artists panel:
Asia Mason – Often drawing from inspiration from her family history migrating from the Caribbean, she focuses on stories about time, female lineage and inheritance of memories.
Colette Campbell-Moscrop – trained as an architect and is a practicing artist. Her artwork mixes everyday observations and imagination.
Daniel Jervis – is and animator and illustrator. His work explores South American folklore and pre columbian, focusing on a peaceful coexistence among humans and nature.
Kaia'tanó:ron Dumoulin Bush – has a BFA in Indigenous Visual Culture from OCAD University . As an illustrator she loves to collaborate with clients who seek to enrich Indigenous communities and empower Indigenous youth.
Kyle Williams – is a painter and illustrator best known for his large scale paintings of gigantic concrete structures that have a strange resonance for the artist, between the destruction of landscape and the pride of Ironworkers of the Mohawk community.
Reihan Ebrahimi – is an Iranian-born ceramic artist. Her work is a reflection on notions of cultural identity, memory and displacement.