Composition is the link between  abstract and realist art! By taking a deep dive into composition, I want to show what these two genres have in common!
Illustration and AbEx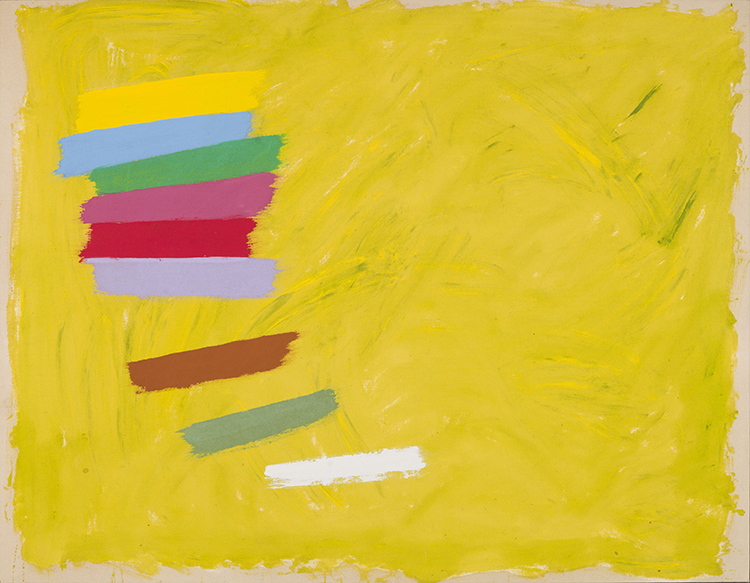 To illustrate the link, I've chosen two works by the great Canadian artist Jack Bush. By day he was an illustrator. By night he was an abstract painter.
These two genres look very different but what unifies them is a really strong composition or design. At it's most basic, composition is about thinking through the placement of the different elements that make up the picture.
In Bush's abstract work he places color in a way that conveys a sense of motion. In this painting the color tiles seem to be falling in space.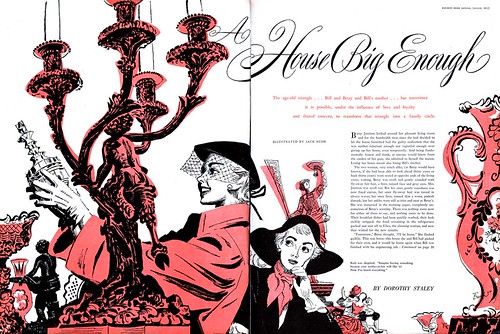 In his illustration he uses proportion to create a sense of atmosphere. The antique candlestick is much larger than the main figure. It creates a sense that the figure is surrounded by antique objects. There is only one object but we understand that she is in some kind of antique store. This information is communicated through composition.
Composition Strategies
Good composition gives an artwork an emotional quality. It elevates a picture of a pair of scissors from an industrial design sketch to something we call fine art!
Composition is a tough concept to pin down. There are no set rules for what makes a great composition. But there are strategies you can learn to approach composition from a more analytical point of view.
Diebenkorn's Scissors
The American painter Richard Diebenkorn was a master of composition. A contemporary of the Abstract Expressionist movement, Diebenkorn experimented with both abstract and realist painting throughout his career.
Drawing from life was a big part of his practice. He produced a prolific number of pen and ink wash drawings of still life subjects and life models. He would often turn these into more abstract paintings.  In this way he used his realist drawing as a kind of composition strategy.
Placement
One of his most famous motifs was of a pair of opened scissors.
There is sooo much we can learn about composition by studying these works. Notice how the subject never changes: it is always the same opened scissors.
What changes is the orientation or size of the scissors and their placement. By making these simple changes the narrative and emotive quality of the scissors changes with each image.
In this way the first principal of composition is placement.