Velazquez, Rembrandt, Vemeer: Parallel Vision at the Museo Del Prado is my top pick for a museum show in 2019. Man I would do anything to go see this show!
For those of us not able to jet over to Madrid for a weekend there is a great interview with the show's curator Alejandro Vergara on the Art Newspaper podcast. The show challenges the popular narrative around nationalism and art and invites the viewer to reflect on the shared traits of 16th and 17th c. Dutch and Spanish art.
What is especially interesting about the argument is that during this period the two regions were at war. Starting in 1568 now Holland and Belgium (then part of Spain) revolted against the Spanish monarch. The result was an 80 year conflict that ended with the creation of the two new nations.
Art history tends to celebrate Hollands independence by fixating on what made their art unique and "Dutch".
Shared Style in Dutch and Spanish Art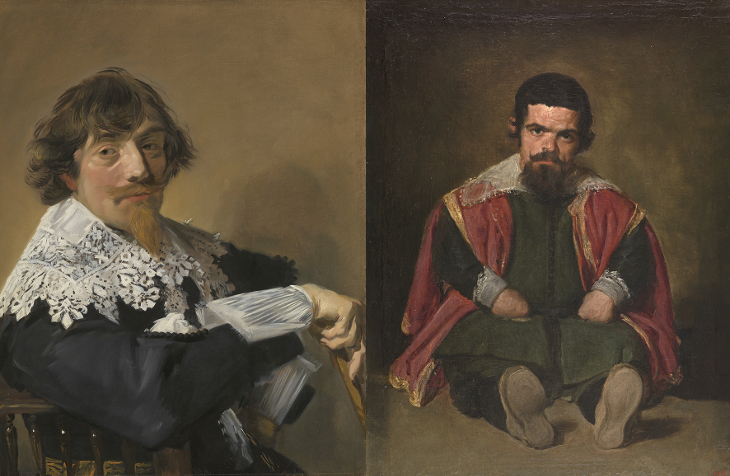 This show challenges the national flavour of both the Dutch and Spanish school. Instead it tells how both were influenced by 16th c. Venetian art.
It argues that artists like Rembrandt and Velazquez interpreted this shared legacy in a similar fashion and simultaneous developed a new artistic aesthetic that departed from the idealism of the renaissance creating a humanistic realist style.
What I love about this argument is it reminds us of the universal nature of knowledge. Something as personal as artistic style is not limited to a nation or an individual. Given access to past knowledge we are all capable of artistic breakthrough.
Brushy Art in Russia and United States
A fantasy curation project: I think it would be a real hoot to build on the thesis of the Museo del Prado show and explore the shared traits of other national schools of painting.
A pretty epic example is the portrait art of the late 19th c. in the United States and Russia. American artists like John Singer Sargent and Cecilia Beaux both painted in a brushy modern aesthetic that parallels the work of Russian artists like Ilia Repin and Valentin Serov.
These artists were all heavily influenced by French art – both the academic system and the impressionist style. Interestingly you can also see a lot of Rembrandt and Velazquez in their loose brushy approach to painting.
Conceptually their work brought ideas of modern psychology into portrait art. These portraits are oozing with attitude and feeling. I find this image by Beaux particularly radical. She juxtaposes innocence (the white doll like costume and the cat) with the girls cool self confidant expression and pose.
Throughout art history we can find countless examples of overlap and cross pollination between different national schools. The message over and over seems to be that we can achieve more collectively than we can in isolation.