Podcasts on Art from 3 perspectives
In the past year I have become completely obsessed with podcasting!
The internet is revolutionizing education and making it more accessible and democratic. I'm blown away by the generosity of people who choose to share their passion and knowledge through blogs, vlogs and podcasts. I have a particular love for podcasts because I can listen to them while I paint. Podcasts have been a great way for me to investigate different areas of the art world.
In this blog I want to share with you three of my favorite podcasts which look at art from three different perspectives: the artist, the critic and the market.
Suggested Donation on the Artist

Hosts: Artists Tony Curanaj and Edward Minoff
Tony Curanaj and Edward Minoff are working hard to change the face of academic realism on their show Suggested Donation. Both are former graffiti artists who got their start making animations for MTV. They are also founding members of the Water Street atelier under Jacob Collins. Now teachers at the Grand Central Atelier they interview contemporary american artists working in the classical realist tradition.
The podcast has a casual, conversational tone. The two have been friends for years and have a natural chemistry. You can expect the conversation to jump from Bouguereau to Star Wars and back to Tiepolo. Each episode is structured around an interview with a guest artist. Both have an impressive knowledge of art history and their conversations explore a guest's process and artistic influences.
Episode to start with :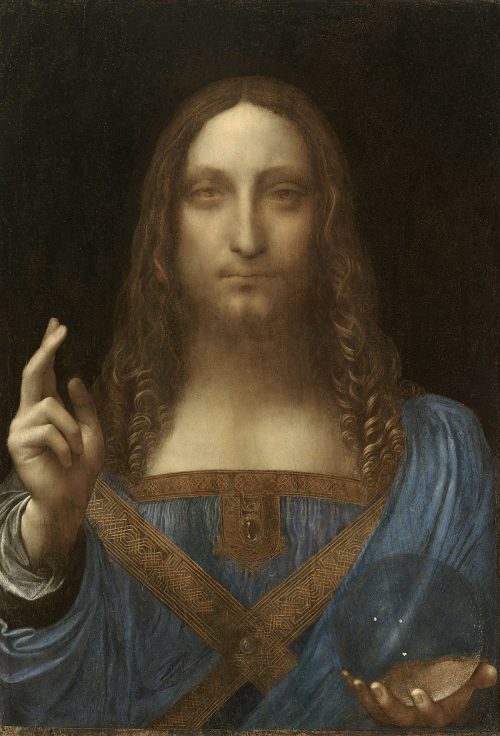 Episode 21: Robert Simon Back before "Salvator Mundi" smashed auction records, Suggested Donation sat down with Old Master Dealer, Robert Simon, who was a central figure in the discovery of the painting by Leonardo Da Vinci. It's a fascinating story!
Episodes I hope they do :
I'm waiting for them to interview Colleen Barry who just took on the role of director of the Grand Central Atelier! I would also love to hear them talk to Nicolas Uribe about self publishing and his live demos on instagram.
The MAN Podcast on the Critic

Hosts: Art critic and Historian, Tyler Green
Tyler Green is reviving the lost art of the interview in his show the Modern Art Notes.  His questions are well researched and each interview has a structure. His knowledge of what seems to be any subject puts his guests at ease and allows for a truly in depth conversation about art. At least once an episode, his guest will say (in ernest), "that's a great question."
Each episode is broken into two separate interviews. Guests include artists, art historians and authors. There is a nice mix of historic and contemporary art. While he does cover the major Getty and Met exhibitions there is also an an effort to look at small shows across the country.
Episode to start with :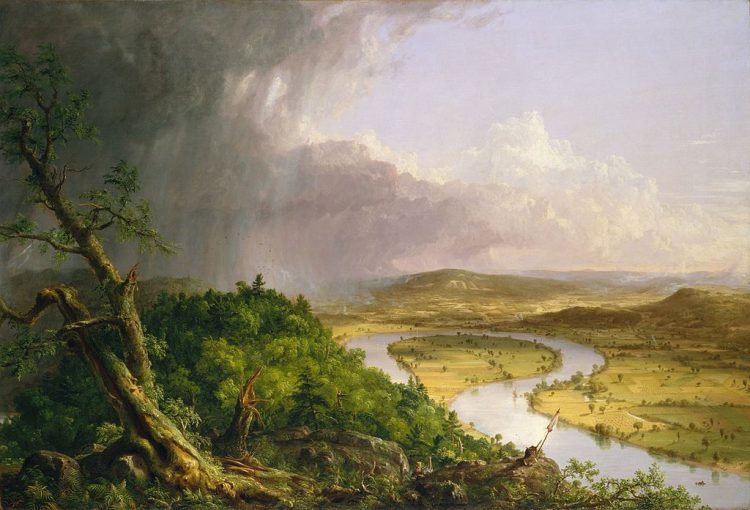 Episode No. 326 Featuring curator Betsy Kornhauser. Green's area of research is 19th century landscape so this interview with the curator of the Met's exhibition, Thomas Cole's Journey: Atlantic Crossings, is particularly interesting.
Episodes I hope they do :
I would have love to hear his interpretation of the show Women Artists in Paris curated by Laurence Madeline at the Denver Art Museum.
The Art Newspaper Podcast on the Market

Hosts: Art Newspaper features editor Ben Luke
A weekly round up of the top stories in the art world cover by the The Art Newspaper. This podcast is journalistic in tone. The main host is Ben Luke but interviewing duties are shared with other contributors to the newspaper. Stories are presented through interviews with artists, critics and dealers. A really nice mix of historic and contemporary art. Although their London home base gets quite a bit of the coverage, there is an effort to look at international stories.
What's fun about this podcast is that it looks at art from a conceptual and market standpoint. Almost every episode will include a review of a current museum show with equal attention given to market issues.
Episode to start with :
Episode 13 : The dark side of the art market. In this episode former editor Jane Morris interviews Georgina Adam about her book Dark Side of the Boom. In this episode they look at big issues like the impact of art fairs on the market, auction prices for contemporary art and the disappearance of mid-range galleries.
Episodes I hope they do :
This year the Berkshire Museum was embroiled in controversy after they announced they were going to sell 40 works from their permanent collection. One of those work was Norman Rockwell's Shuffleton's Barbershop (for more info see my post). The sale has now been approved and many are speculating that George Lucas has purchased the work for his new museum. I would love to hear what this story means for museum policy and what impact all of this could have on Rockwell's market.
Do you ave a favorite art podcast? I want to hear about it!