Andy Warhol had a supernatural ability to be present to great moments of history. In the 1960's, his factory played center stage for the sexual revolution and in the 1980's he helped bring Jean-Michel Basquiat's street art to the gallery scene.

This month, Warhol's Sixty Last Suppers acted as a bridge to the contemporary art world for Leonardo Da Vinci's Salvator Mundi at the historic Christie's auction.  In the marketing campaign that led up to the sale, Christie's used Warhol's piece to remind us of Da Vinci's contemporary appeal.
Sixty Last Suppers was one of Warhol's last works, produced shortly before his death the next year. The work speaks to Warhol's connection and interest in classical art and reminds us of another movement in which he played a supporting role: Classical Realism.
Andy Warhol Crusader for Tradition?
After his death, when his collection was made public at auction, it was discovered that Warhol was a major collector of classical art. His vast collection included an ancient marble head of Hermes, a plaster bust of Napoleon and a painting by William-Adolphe Bouguereau (the white rabbit of Classical Realism).
Many were surprised when the nature of his collection was discovered. It seemed counter intuitive that the heir to the readymade movement would collect artifacts that exemplify such a classic definition of the art object.
To make sense of his collection the Los Angeles Times interviewed his longtime friend and fellow collector Stuart Pivar, who stated that, "his overall game plan, what he really believed, was that the modern age was going away and that we were entering a neoclassical period."
In 1982, the two had co-founded the New York Academy of Art – an institution that's mission was to provide students with a classical education in art. Warhol benefited from a classical education and initially observers assumed Warhol's involvement was an act of "paying it forward". But with the revelation of his collection and Pivar's statement we can read his involvement as a more active participation in what was then the fledgling Classic Realist movement.
So what is Classical Realism?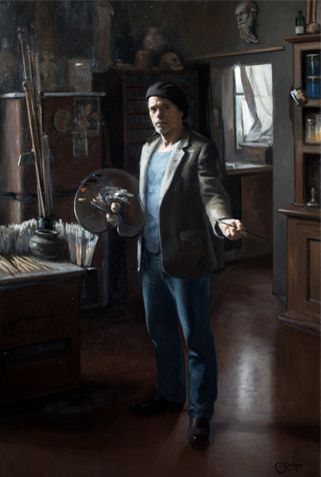 Classical Realism (which also goes by "Old Master" realism; Contemporary Realism and, my favorite, Post-Contemporary Art) is a movement that values the learning of technical skill and the pursuit of beauty in art making.
It would be romantic (in its perfect irony) to credit the prince of readymade art with the birth of Classical Realism, but the New York Academy is only one of several actors who pioneered this return to a classical aesthetic.
The Classical Realist movement has its origins in 1969 Minneapolis where the first contemporary atelier, Atelier Lack, was founded. In the 1980's the movement grew to Florence, Italy, and New York.
In 1984, the American school, Studio Cecil-Graves, was opened in Florence. The school would eventually dissolve into two separate ateliers including the Florence Academy which now boasts 3 campuses (in Sweden, Italy and the USA) and is arguably the most well known school teaching the Classical Realist curriculum.
The New York Academy was the first Classical Realist school to open in New York but in its first decade the school struggled with conflict in its administration. Arguably, it's slow ignition made space for another school, the Water Street Atelier (now the Grand Central Atelier), to take root and flourish.
The founder of the Water Street Atelier, Jacob Collins, grew up in a family with strong ties to the New York Art world (his great uncle was art historian Meyer Schapiro). He has been a very vocal advocate for the Classical Realist movement and has gotten the attention of major media outlets like the New York Times and the New Yorker.
30 years later it would be an exaggeration to say that Classical Realism is a major player in the art world. However, the movement has been steadily growing.
According to the Art Renewal Center
To the best of our knowledge there were 7 such ateliers in 1980. By 2002 the number of such schools had grown to 14 with each having between 5 and 15 students … 14 years later, there are over 100 schools teaching the atelier style training and thousands of students.
Interestingly, in true Warhol style, the New York Academy has evolved into a sort of foil to the Classical Realist movement. Whereas leaders like Daniel Graves and Jacob Collins take a hard line to the necessity of beauty and technique in their practice, the New York Academy is much more open to the aesthetic of mainstream contemporary art.
The range in style housed at the Academy could be demonstrated by the work of two senior critics at the school: Steven Assael and Eric Fischl. Steven Assael's work embodies the essence of Classical Realism. Eric Fishel works in the realist genre but his focus favors concept over classical technique.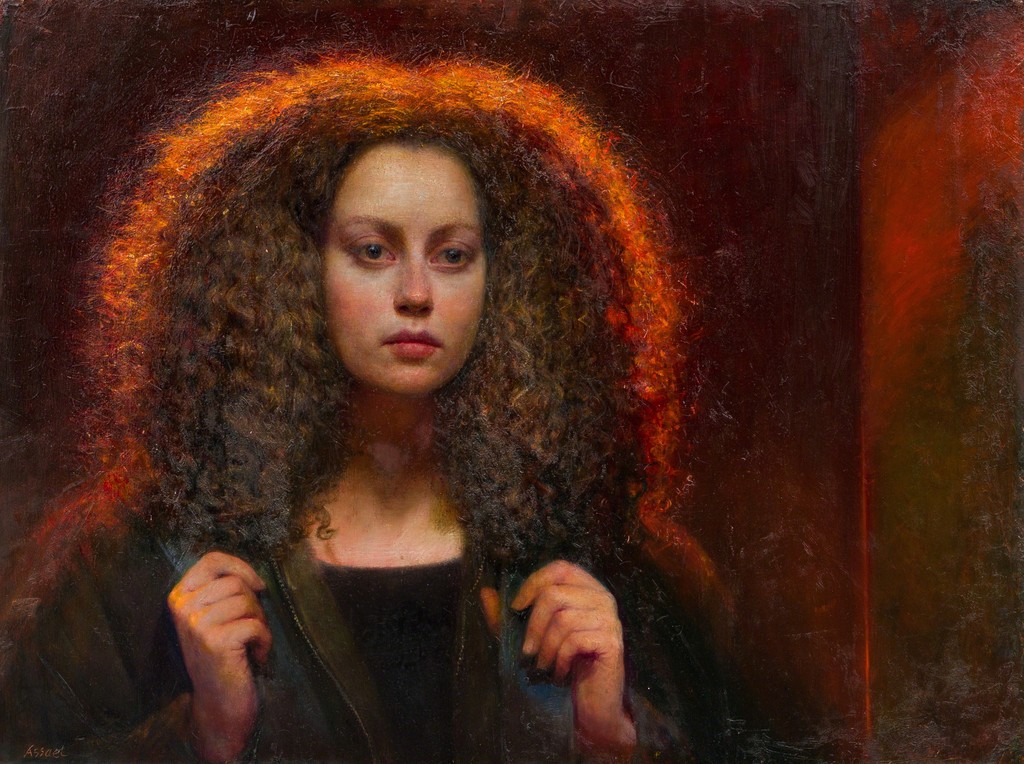 Warhol's legacy
Warhol's genius in this story is that he was able to identify and contribute to an artistic movement as it was germinating – a skill that defined him throughout his career. Moreover, he should be credited for his openness to participate in a movement that challenged the very foundation of his own work.
Next year, the Whitney Museum will be hosting a retrospective on Warhol and has promised to focus not only on his earlier body of work, but also on the latter half of his career. Although highly unlikely, I hope that the Whitney acknowledges this realist chapter in his career and its significance to the proverbial question: What is art?