Land Acknowledgement
I would like to begin by acknowledging that my project takes place on unceded Indigenous lands. The Kanien'kehá:ka Nation is recognized as the custodians of the lands and waters on which we gather today. Tiohtià:ke/Montréal is historically known as a gathering place for many First Nations. Today, it is home to a diverse population of Indigenous and other peoples. We respect the continued connections with the past, present and future in our ongoing relationships with Indigenous and other peoples within the Montreal community.
Overview of Project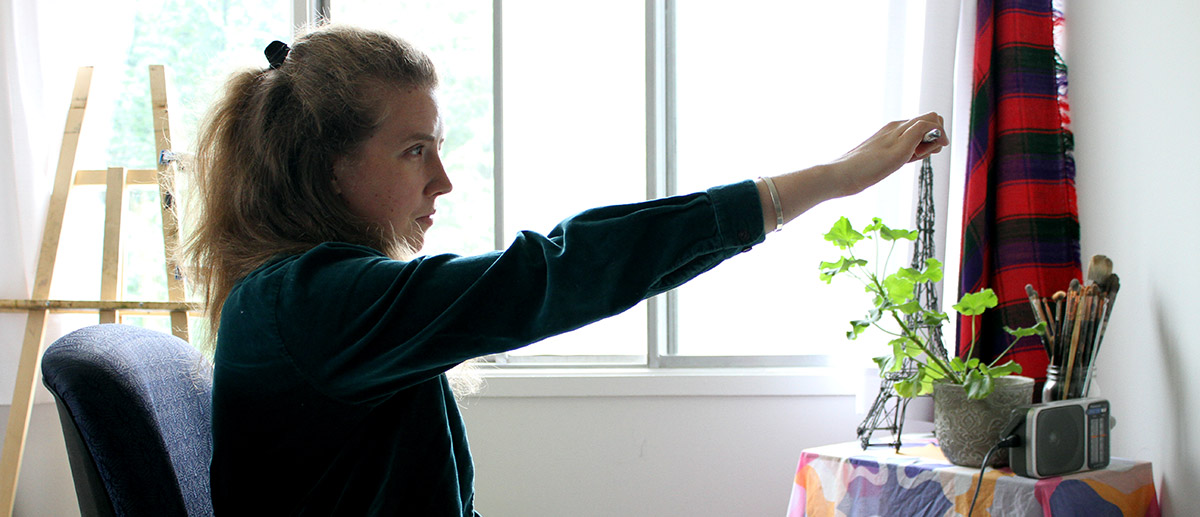 Last summer, after an invitation from the Rokeby Museum to be their Summer Artist in Residence, I was awarded my first year-long Research and Creation grant by the Canada Council for the Arts (June 01, 2020 to May 31, 2021).
From this research, I have developed a plan for an urban landscape and mail art project. BBAM! Gallery in Montreal has invited me to exhibit this new work in their gallery in summer 2022.
My project will consist of three parts: production of a series of artistic postcards; a mail art performance, and the design of a suspended postcard installation.
Postcards: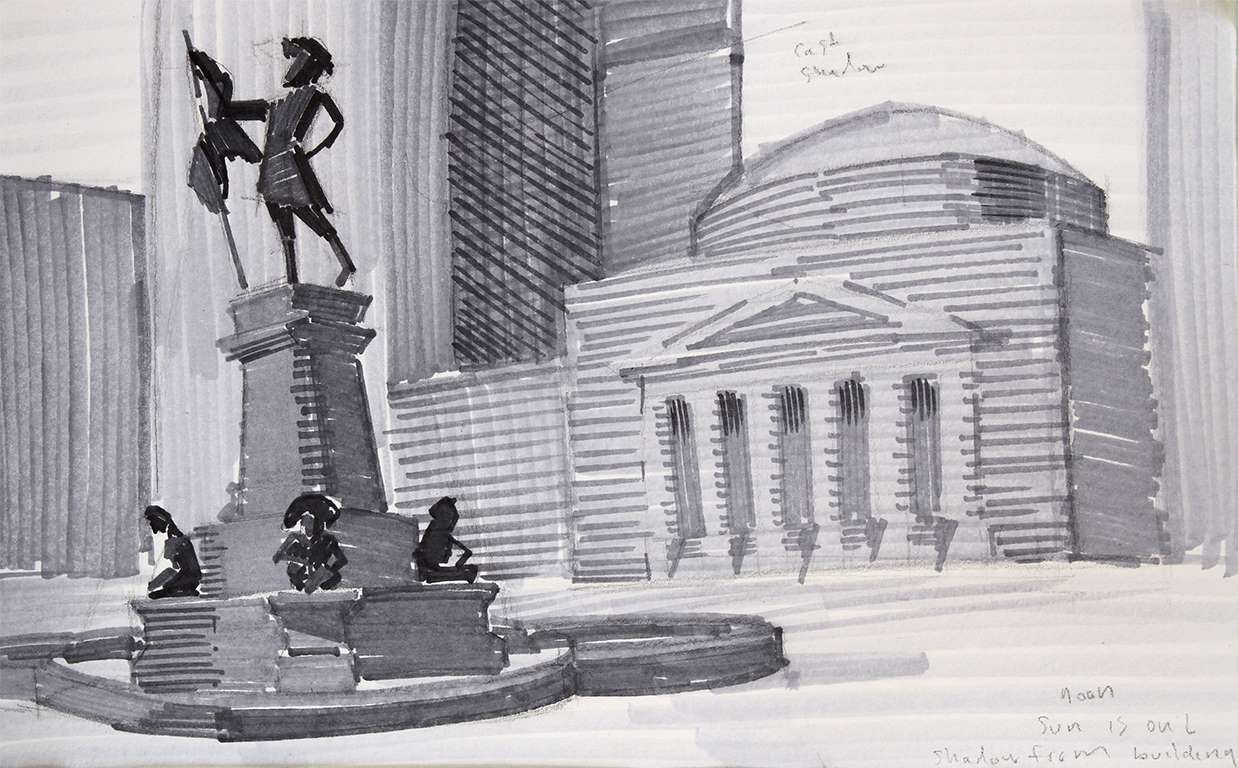 The front of each postcard will each feature a different Tiohtià:ke / Montreal monument or site. The back of the postcard will mimic a typical postcard design including a short description of the subject (in French and English).
The images will be classified into three categories: sites of violence, contested spaces, and places of gathering. I am using a loose sense of the term "monument" and have chosen to include informal sites of remembering – to ensure a more inclusive representation of the city's histories.
My aim is to create contemporary landscapes that challenge a historic view of Quebec and Canada as "virgin soil". The fixed image submits to the eye that has framed it, but postcards invite us to rewrite and to recount. My urban landscapes use monuments and other architectural markers to underscore the presence and histories of different cultural communities. African, Indigenous, and French histories, amongst others, are actively at play in the Tiohtià:ke / Montreal narrative underlying this project. However, these histories are often segregated and rarely interact.
Mail Art
I want to resist taking on the traditional authoritative voice of the landscape artist. Instead through a mail art performance I want to invite discussion and feedback from other artists with different perspectives.
Once the postcards are printed, I will mail them out to a group of artists. Participants will be asked to share their own experience, knowledge and relationship with the twelve subjects by writing or drawing a response on each card and returning it to me.
By inviting Montrealers to receive and respond to my postcards, my project aims to expand our reading of living history through the inclusion and collaboration of multiple voices and perspectives. In building my mail art network, I'm looking for participants who – through their research of personal experience – can broaden or challenge my representation of these monuments and sites.
Installation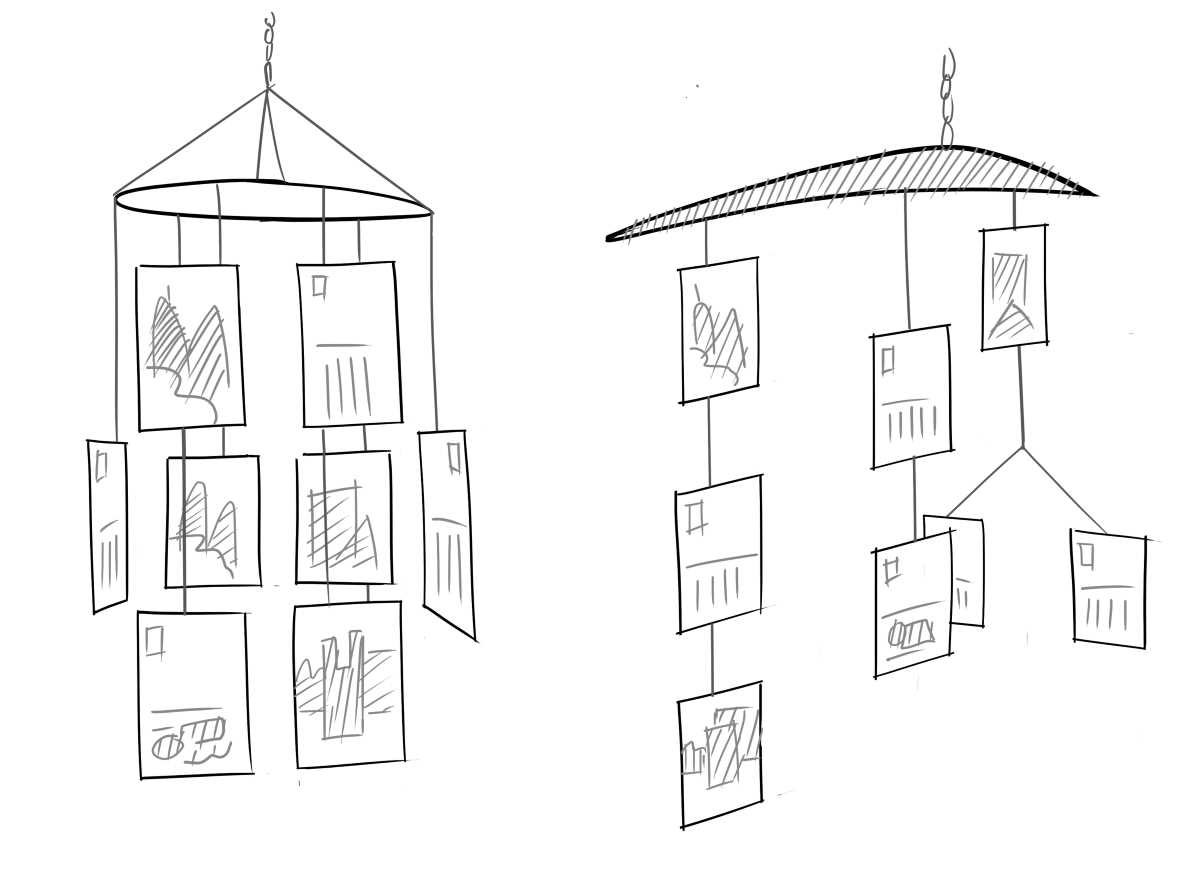 For the exhibition, the postcards will be presented suspended from the ceiling as an installation. By suspending the 72 cards from the ceiling, I want to allow visitors to engage with both my images and the responses from my network on each card. Each of the twelve monuments and sites will also be displayed on the gallery walls, contrasting the performance piece in its dynamic nature.
Through this installation, I will explore how medium (traditional wall art, printed postcards, installation) contributes to my audience's conceptual understanding of the work. The form and shape of the installation will transform the cards into a kind of monument. This presentation invites reflection on the nature of monuments. The plurality of voices that embody the postcard monument, stands in contrast to traditional monuments (featured on the cards) that typically presents a singular perspective and history.